08 · 05 · 2018
Author Dorthe Nors visits Belgium for Northern Lights conversation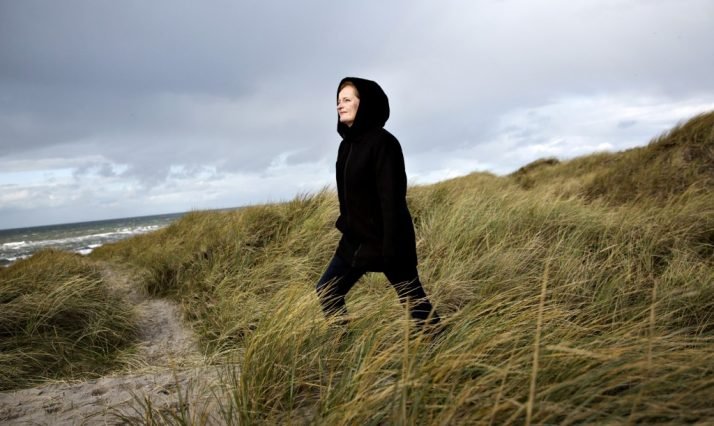 Dorthe Nors meets Norwegian colleagues for a conversation at BOZAR in Brussels
On the 10th of May, Passa Porta International House of Literature presents three of the most exciting contemporary Scandinavian authors at BOZAR: Danish Dorthe Nors and the two Norwegians Johan Harstad and Gunnhild Øyehaug. The conversation has been given the title "Nothern Lights". Writer, Annelies Verbeke, will moderate the conversation between her Scandinavian colleagues.
Dorthe Nors
Dorthe Nors is the author behind a long list of novels: Soul (2001), Stormesteren (The Grandmaster) (2003), Ann Lie (2005), and in 2008 she published the short story collection Kantslag (Karate Chop). Karate Chop earned her readers around the world. Two stories from the collection was published in The New Yorker. She was the first Dane ever to have short fiction in the magazine.
In 2010 she published Dage (Days), a novella, and in 2013 another novella, Minna mangler et øvelokale (Minna Needs Rehearsal Room). The two stories was later published together under the title Det var så den vinter (So Much for that Winter), which was published in the United States in 2016.
Nors' novel Spejl, Skulder, Blink (Mirror, Shoulder, Signal) was published in 2016, and was shortlisted for the Man Booker International Prize 2017. Mirror, Shoulder, Signal has been published in more than 17 countries around the world.
"It's a book about a woman who in the middle of her life insists on learning how to drive, and it's a story about longing to go back to a place that no longer exists. About emancipation – and being stuck." – Dorthe Nors from dorthenors.dk
Johan Harstad and Gunnhild Øyehaug
Works by Johan Harstad has been translated into several languages. In 2008 he received the prestigious Norwegian prize Brageprisen for his young adult novel Darlah – 172 timer på månen (172 Hours on the Moon), and in 2016 he was awarded Sult-prisen, another important literary prize in Norway.
Gunnhild Øyehaug is also a Sult-prisen receiver, she was given the prize in 2009. Her breakthrough novel Vente, Blinke (Waiting,Winking) came out the year before. In 2015 Vente, Blinke was made into a movie, with the title Kvinder i for store herreskjorter (Women in large Mens' Shirts).
Northern Lights is a collaboration between Passa Porta, Uitgeverij Podium, the Danish Arts Foundation, the Norwegian Embassy, NORLA, Bozar, and Danish Cultural Institute in Brussels.
Photos from dorthenors.dk, taken by Kirsten Klein and Astrid Dalum
If you have any questions, you are welcome to contact us.
Danish Cultural Institute
1463 København K
Tlf: +45 33135448