10 · 07 · 2018
AQUASONIC Mannheimer Sommer 2018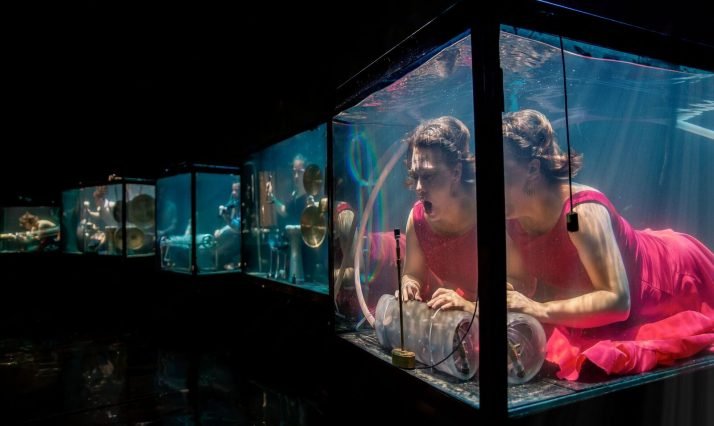 AQUASONIC performs music under water at Mannheimer Sommer
As part of the Mannheimer Sommer Festival 2018, the Danish group AquaSonic will perform their spectacular underwater concerts on the 15th and 16th of July at the beautiful Rokokotheater Schwetzingen.
Mannheimer Sommer is a European festival of music and theater, from Mozart's time till today, celebrating different music experiences and theater. The Manheimer Summer Festival takes place from the July 12th-22nd in the Nationaltheater Mannheim as well as the Rokokotheater and Castle Garden in Schwetzingen. The focus is on Mozart as an innovator of the opera and the ideas of the European Enlightenment.
AquaSonic consists of five performers and musicians who submerge themselves into glass water tanks to play their custommade instruments and sing entirely under water. Transformed inside these darkly, glittering, aquatic chambers, they produce compositions that are both melodic and powerful.
Through ten years of work and countless experiments in cooperation with deep sea divers, instrument makers and scientists, the artist group Between Music created AquaSonic. In 2016, their first concert took place with an underwater organ, a hydraulophone, glass harp, rotacorda, percussion, underwater violin and a specially developed vocal technique. The concert immediately attracted international attention.

Laila Skovmand, artistic manager, composer and performer
The core of Laila Skovmand's artistic work is a boundless curiosity and open-mindedness, providing fresh impulses for vocal and compositional inventions. As a performance artist, singer and composer, Skovmand consciously enters the gap between genres and media. She examines the limits of human experience to question assumptions and narrow perspectives. Her artistic process is founded on an intuitive method, combined with the skills of a craftsman and an almost scientific search for new ways of making sound and expression.
Robert Karlsson, development director and musician
Robert Karlsson is the development director, the deputy artistic director and a performer in Between Music. In 2004, he received his diploma in viola and violin from the Royal Academy of Music in Denmark. Karlsson works in genres ranging from classical music to avant-garde rock and minimalistic theater. He has created his own sound and niche as a multi-viola player at the Danish music and theater scene. As an innovative director, artistic co-creator and technical developer, Karlsson has an infectious sense of play, invention and discovery.
The AQUASONIC Mannheimer Sommer performance has been given support by the Danish Ministries of Culture and Foreign Affairs.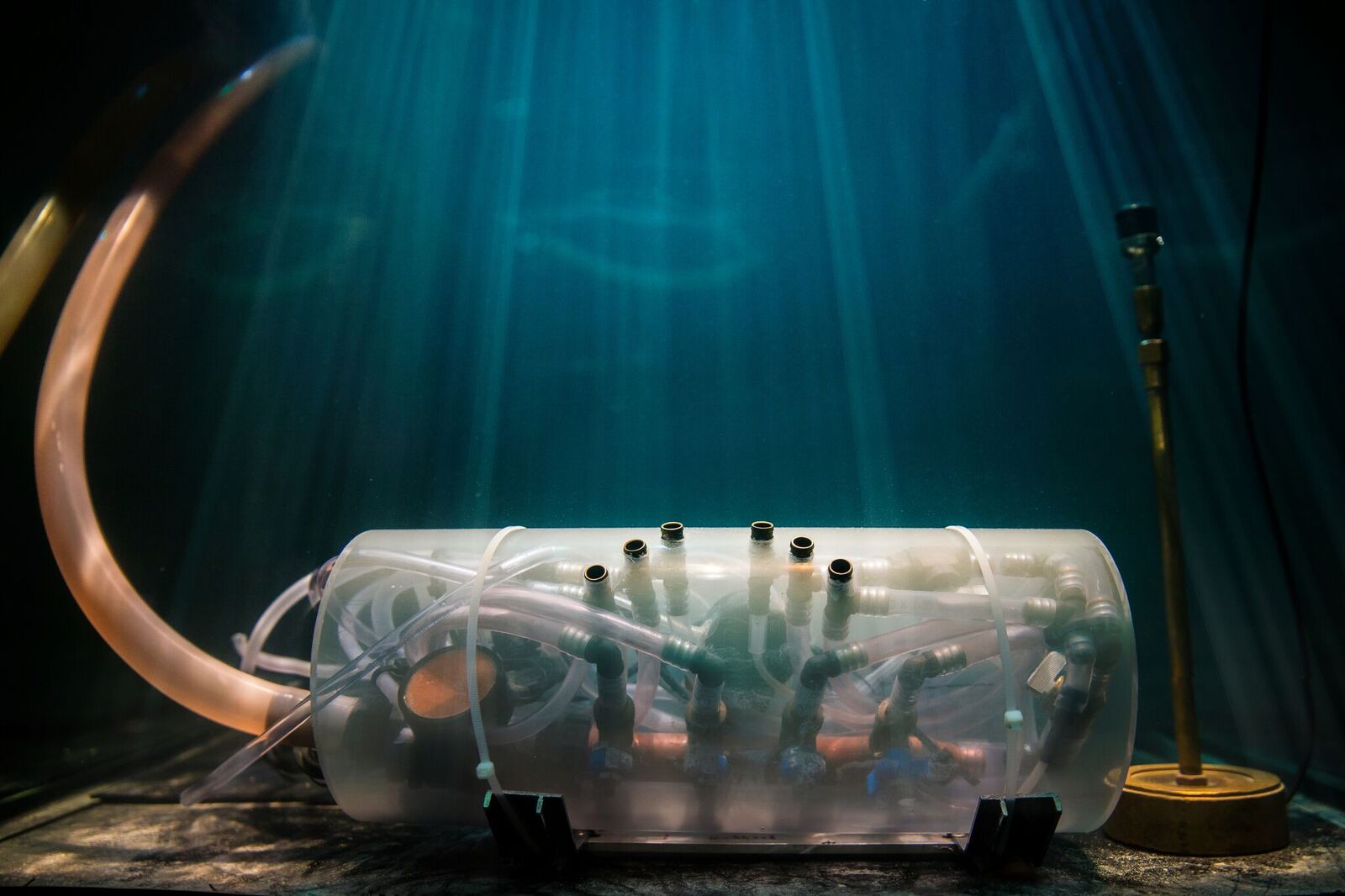 Thumbnail photo: Per Victor
Banner photo: Charlotta de Miranda
If you have any questions, you are welcome to contact us.
Danish Cultural Institute
1463 København K
Tlf: +45 33135448