09 · 05 · 2019
16th Millennium Docs Against Gravity Film Festival in Poland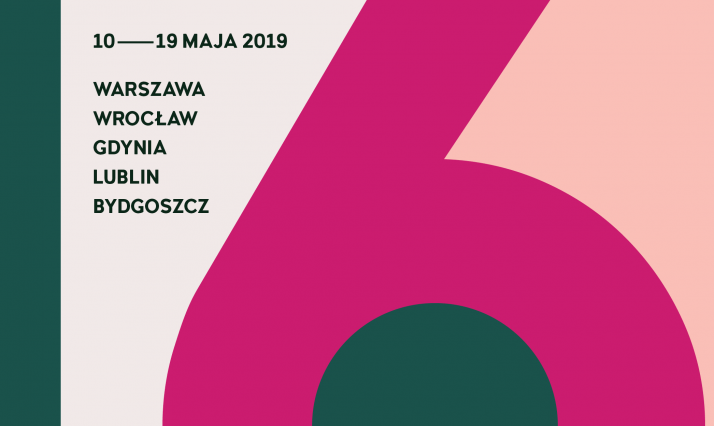 16th Millennium Docs Against Gravity festival presents documentary films in five Polish cities
The 16th Millennium Docs Against Gravity Film Festival will take place May 10-19 in Warsaw, Wrocław and Lublin, May 15-24 in Gdynia, and May 11-18 in Bydgoszcz.
The motto of this year's festival is "check whether you understand the world and whether the world understands you", inviting viewers to open themselves to the perspectives on the world given by films relating to some of the most current problems of the moderne world.
Documentary cinema is in rapid development and the program of Millennium Docs Against Gravity covers a wide variety of topics, such as psychology, art, science, sport, architecture and fashion. Three Danish films are included, and the directors of two of them as well as one of the protagonists will attend some of the screenings, to meet the audience and talk on the films afterwards.
Danish films at Millennium Docs Against Gravity
The Reformist – a female imam (Reformisten – den kvindelige imam)
Dir.: Marie Skovgaard
2019
Sherin is opening one of Europe's first mosques run by female imams. The Mosque's members aim to confront and challenge the fear surrounding Islam and call for a new feminist agenda breaking with established gender hierarchies.
Sherin is impatient. She wants change and equality now! But her haste divides her organization to the brink of collapse.
Director Marie Skovgaard and protagonist Sherin Khankan will attend screenings.
The Reformist – a female imam Trailer
Cold Case Hammarskjöld
Dir.: Mads Brügger
2019
In 1961, United Nations secretary-general Dag Hammarskjöld's plane mysteriously crashed, leaving no known survivors. It is widely understood that because Hammarskjöld was advocating for Congo's independence, against the wishes of European mining companies and other powerful entities, the "crash" was an assassination. With the case still unsolved 50-plus years later, Danish journalist, filmmaker, and provocateur Mads Brügger leads an investigation to unearth the truth. Brügger, his Swedish private-investigator sidekick Göran Björkdahl and a host of co-conspirators tirelessly pursue a winding trail of clues, but they turn up more mysteries than revelations. Scores of false starts, dead ends and elusive interviews later, they begin to sniff out something more monumental than anything they had initially imagined.
Director Mads Brügger will attend screenings.
Cold Case Hammarskjöld Trailer
Heartbound: a different kind of love story (Hjertelandet)
Dir.: Janus Metz, Sine Plambech
2018
Sommai, a former sex worker from Pattaya, lives in windswept Northern Jutland. 25 years ago she came to Thy to marry Niels, and ever since she has helped women from her village in Thailand marry Danish men. One of these women is Sommai's niece, Kae. Another young woman, Saeng, is also trying to find a Danish husband, however Sommai is not able to help her so instead she provides for her son working the sex bars in Pattaya. Ten years later, we meet them all again and witness the consequences their choices have had for themselves, their children and the two small communities on each side of the globe.
For detailed program and tickets go to www.mdag.pl
Danish Cultural Institute is a partner of the event.
If you have any questions, you are welcome to contact us.
Danish Cultural Institute
1463 København K