Sauzet's interest in comics began at an early age. Especially, the comics he inherited from his French father, comics from the 70's such as 'L'Écho des Savanes' and 'Metal Hurlant', have been an essential part of his childhood. As one of his childhood memories, he describes how frustrating it was when he had read all comics available at the only three libraries in his hometown north of Copenhagen.
Another breakthrough in the understanding of what was possible to tell through drawings, happened in school where he was lucky to have teachers that let him see the animated films of Danish director, Jannik Hastrup, such as Trællene ("Slaves") and Historiebogen ("The Book of History").
The last couple of years Sauzet has developed a more thorough knowledge of the history of the medium, after he started working at the Belgian Comic Strip Centre as a guide and teacher it became a necessary asset:
"I think the history of comics is just as interesting as the history of art. In Belgium you cannot avoid talking about Hergé who represents a genre of comics that reflects an – often controversial – engagement with the surrounding world. What is interesting is that even though you can criticize Hergé for his opinions, you still can read him as a subjective witness of the times he lived in, beginning with the great depression of the 1930. Here he shares his anticommunism (Tintin in soviet) and then procolonialism (Tintin in Congo) and last but not least, his antisemitism (The shooting star) during the World War II."
An important part in Sauzets comic art is the play between content and form. Another contemporary comic artist, David Vandermeulen is a fine example of how to create a subject through content and form:
"Vandermeulen's cartoon series 'Fritz Haber' is about a Jewish German chemist from the beginning of the last century. He discovered the mustard gas which was used at the Belgian front at Ypres 1914-18. The cartoonist Vandermeulen paints this paradoxical figure with a technique called 'brou de noix' in French; a technique where you paint with a powder of crushed nuts blended with water, this gives a series of brownish nuances that you can light up by adding bleach. Bleaching agents and mustard gas are both made of chlorine and this is the link between content and form in the work of Vandermeulen.
In my work, I also strive to obtain that content and form play together. In my comic Aske, I have used ballpoint pens, the same you use for doodles or a grocery list. To use a ballpoint pen to narrate violent historical dramas is for me a way of bringing history closer to the reader. "
"With regard to Aske I'm depicting the revolution in Haiti. When I started the project I wasn't yet familiar with it, I only knew it should concern slavery, which is a topic I have always found interesting and at the same time abhorrent. In fact the Haitian revolution took place during the same period of history as the French revolution, but is not as well known. Adding the Haitian revolution to the French makes it more universal. The revolutionary ideals of liberty, fraternity and equality were evidently very important for the slaves in the French colonies too. I believe that we still need to clear up after our past. Today, we continue the discussion whether the colonial past should be integrated in school teaching – which I certainly think it should. In my experience a lot of taboos are still connected to this period of history. 
I've been living in Belgium for the past 17 years and I know about only one temporary exhibition treating the colonial period correctly. The only other relics that recount that period are the paternalistic Tervuren museum (currently under renovation ed.), the huge Cinquantenaire, the imposing King Leopold II statue only a stone's throw away from the congolese neighborhood, Matongé, and best not forget; Tintin in Congo."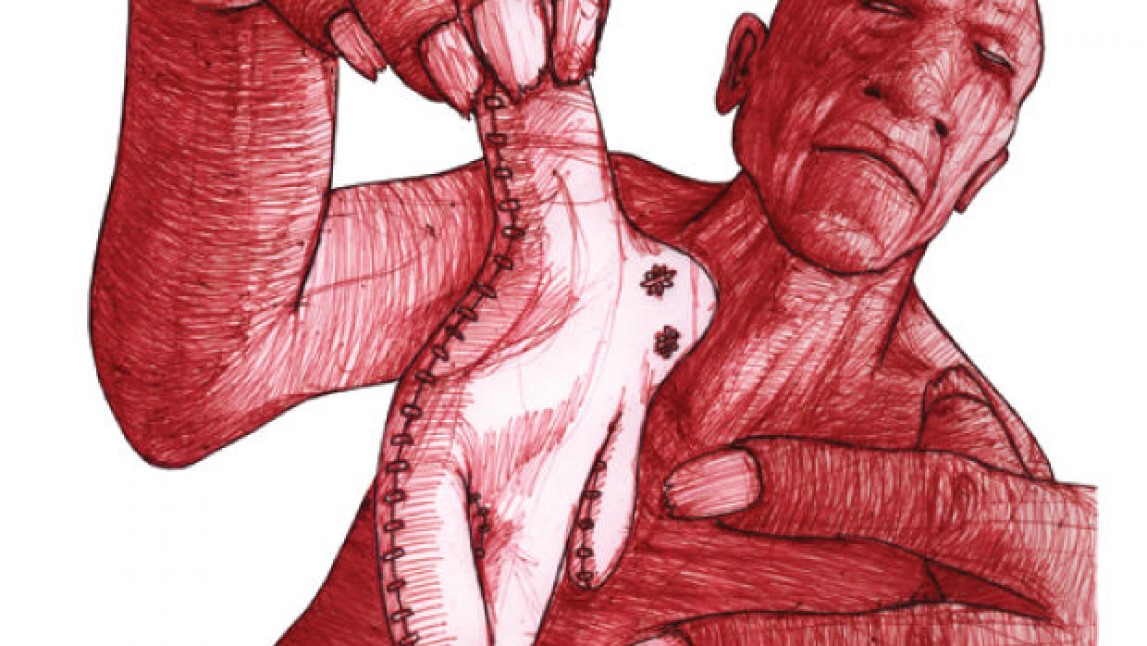 Looking at the development of the comic scene in Denmark, it is clear to Sauzet that the market is in a generational change:
"Creating comics is becoming more like a niche enterprise, the comic is going from mass media to relating especially to connoisseurs. Though the classical and the more experimental comics always have existed side by side, we have experienced an expansion of experimental comics in Denmark during the last five to ten years – and in Belgium since at least 20 years. Maybe it has to do with the fact that it has become cheaper to press comics, and these comics are now often sold in smaller editions by independent publishers." 
Talking about the role of comics, it is undeniable to Sauzet that comics have a different potential than other media:
"I see the comic as more honest and authentic than most modern media. Especially in the graphic novels and contrary to, for instance, cinema and videogames – there is only one artist behind the work. Contrary to photo, a drawing gives the viewer and or reader a feeling of the hand working, a feeling of presence, and thus also of subjectivity. This is harder to discern in a photo and in that way a drawing is more honest. This solitary and present artist is capable of giving the reader the experience of an intimate conversation with another being in a higher sense than other medias, especially because a comic – like other books – is meant to be read alone."
Aske ("Ash") was published by The Danish publishing company, Aben Maler