Danish Courses
Danish Cultural Institute offers Danish courses for foreigners both in Denmark and abroad. The teaching also covers Danish literature and society.
Danish Language Course for International Students under the Cultural Agreement Program financed by the Danish Ministry for Higher Education and Science. Period: 12.07.-01.08.2017
Danish Cultural Institute is offering a course in Danish language and culture for international university students in the summer 2017 in co-operation with Copenhagen Centre for Adult Education (KVUC).
The teaching takes place at KVUC, with excellent study facilities and modern IT equipment.
KVUC is located right in the city center, which gives you a great opportunity to explore Copenhagen. At the same time about 600 Danish students follow classes at KVUC.
The summer course is free of charge and with the acceptance for the course follows a scholarship of DKK 5000.
General information
Program and learning objectives
Download in PDF
Application form
Organizing institution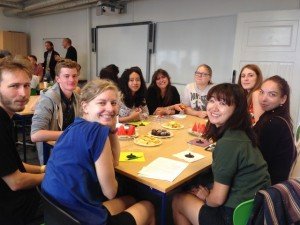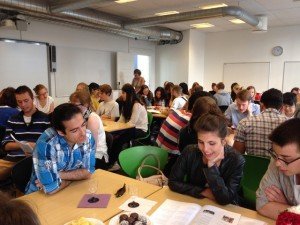 Danish Cultural Institute in Warsaw, Poland also offers Danish Language courses for foreign students.
For more information: http://www.dik.org.pl/danish-courses/?lang=en
The same does Danish Cultural Institute in Rio De Janeiro in Brasil.
For more information: http://www.dinacultura.org/curso-de-dinamarques/?lang=en
Photocredit, header image: VisitCopenhagen 
If you have any questions, you are welcome to contact us.
Danish Cultural Institute
Tlf: +45 33135448