03 · 02 · 2017
String Quartets of Dmitry Shostakovich and Carl Nielsen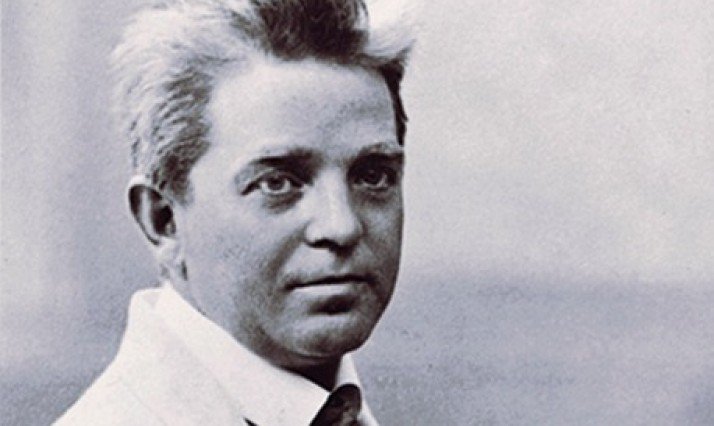 When the 150th anniversary of the composer Carl Nielsen were marked both in Denmark and internationally, Danish Cultural Institute in St. Petersburg led the promotion of Nielsen's works, which were previously unknown in Russia.
All six Symphonies of Carl Nielsen were performed in St. Petersburg during 2015 – 2016 at the Small Philharmonic Hall, and one concert at the Beloselskih-Belozerskih palace by the "St. Petersburg State Symphony Orchestra Klassica" orchestra under Maestro Alexander Kantorov.
Carl Nielsen and Dmitry Shostakovich
A derivation of the anniversary events commemorating the Danish composer started back in November 2014 with the first concert of "String Quartets of Dmitry Shostakovich and Carl Nielsen". Initiated by Danish Cultural Institute in St. Petersburg and Dmitry Sollertinsky with the vision of presenting all chamber works of Carl Nielsen.
Quote from Dmitry Sollertinsky: "Thanks to the Danish Cultural Institute, St. Petersburg is now one of the world centres where almost all works of the Danish composer Carl Nielsen were presented".
Five more concerts were organized to take place between 2015-2016. Three more concerts in 2015 and two in late 2016. Among the Russian performers were: the string quartets "Nord Quartet", «Art-Elles", «Pushkin-quartet» and St. Petersburg Piano Trio.
Two more concerts are organised in February 2017. The first performance on 4th of February is by the «MATEUS» string quartet. More concerts will follow throughout 2017.
Seventh concert in a series of musical soirées:
"String Quartets of Dmitry Shostakovich and Carl Nielsen"
The program features Dmitry Shostakovich's String Quartet no. 4 and Piano Quintet. Carl Nielsen's Canto serioso (Igor Tekhtelev, alto and Anna Panfilova, piano).
MATEUS string quartet: Alexandra Korobkina, Anton Starodubtsev, Filipp Buin, and Darya Stepanova.
Kseniya Gindina, piano. The concert is presented by Dmitry Sollertinsky, project initiator.
Please find further information: https://www.facebook.com/events/1795757137315814/
About Dmitry Sollertinsky
Dmitry Sollertinsky – philologist, art critic, writer and specialist in music culture and head of Dmitry Shostakovich Society in St. Petersburg. He used to be the Director of the Grand Philharmonic Hall of St. Petersburg for more than 20 years.
His father, Ivan Sollertinsky was a famous Soviet music, theatre and art critic and professor of Leningrad Conservatoire. Ivan Sollertinsky was the best friend of Dmitry Shostakovich. In 1944 the composer dedicated his Second piano trio to the memory of Sollertinsky. A music festival named after Ivan Sollertinsky is taking place annually in the Belorussian city of Vitebsk, his city of birth, since 1989.
If you have any questions, you are welcome to contact us.
Danish Cultural Institute
Tlf: +45 33135448