15 · 09 · 2023
Project Manager for Creative Circular Cities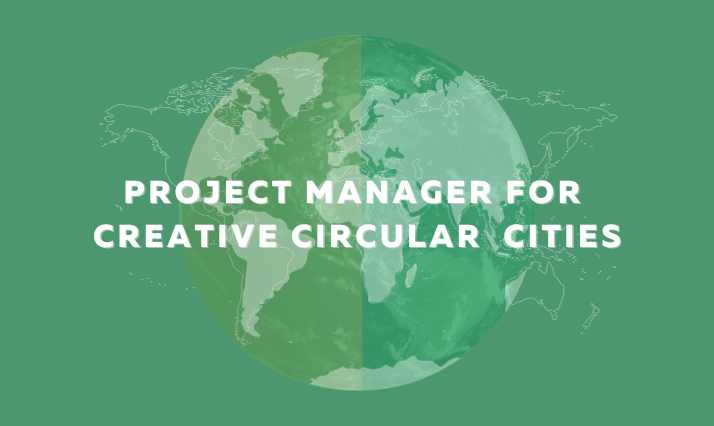 Danish Cultural Institute (DCI) is seeking a project manager to lead the project Creative Circular Cities. Creative Circular Cities (CCC) is a transnational cooperation, in which 6 cities in the Baltic Sea Region will jointly prepare, test, and transfer solutions driven by cultural and creative sectors and industries (CCSI) to support the transition from linear to circular economy. DCI is the lead of the CCC consortium with 14 partners from Aarhus, Kiel, Gdynia, Riga, Tallinn, Turku, and with 23 Associated Organizations (AOs) across the Baltic Sea Region. The project is financed 80% by the Interreg BSR program, with a total budget of almost 4 million euro.
Your role, areas of responsibility and competencies
As a Project Manager of CCC, you are going to:
ensure that the project is pursued in terms of content, quality, and output;
coordinate CCCs transnational cooperation and support the 14 partners on the planning, implementation, and timely deliveries of project solutions and outputs in each of their cities;
ensure that the time plan and budget of CCC is followed and monitored in partner meetings;
 perform other tasks which may follow from the requirements of the project description, approved by Interreg BSR, or arise as important, during the project.
More specifically, we expect that the Project Manager of CCC will:
help partners prepare, test, and transfer solutions for Circular Economy (CE) incubation for business development, specifically for CCSI SMEs;
be working with CCSIs/citizens to develop solutions for citizen CE engagement and circular lifestyles at local levels;
be facilitating and formulating strategies and policies in the field of CCSI and CE with authorities and CCSI sector;
enable the process of co-creation of arenas for local collaboration on CCSI CE solutions in business, citizen engagement, and strategies/policies.
As a potential candidate, you have:
applied general knowledge and work experience from the Baltic Sea Region of circular economy (CE) gaps and solutions relevant to CCC (as per above);
understanding of practice and deeper philosophy of applying CE to the culture and creative sector and industries (CCSI);
experience in project management and teamwork, including financial management, communication and storytelling;
interest in innovation, co-creation, culture and circular lifestyle, participation, and society relevant to BSR local and regional circumstances.
What we offer
fast moving and dynamic international work environment;
experience in international cultural projects;
possibility of hybrid work;
easy-to-reach office in a unique site of Riga the Latvian National Library;
contract duration: three years with a possibility of prolongation.
Terms of employment
Workplace/location
The CCC Project Manager is expected and planned to work from Riga.
Team
The Project Manager will be part of an international team located in Riga, Copenhagen, and the core cities of the project. Your closest colleagues will be the team in Riga, but you will have day-to-day contact with several partners. You and the CCC Team are responsible for planning regular partnership meetings to manage, evaluate, and steer the progress of the CCC project, and any other matter of importance for a successful delivery of project. The Project Manager refers to the DCI Regional Director for the Baltic Sea Region (BSR).
Start time
The Project Manager shall from December 1st, 2023, for a 3 year+ period be the key manager for implementing CCC project.
Travel activity
Transnational cooperation is a core requirement in the Interreg BSR program. The role of the Project Manager thus requires not only extensive online cooperation with partners, but also regular travel to all cities/regions involved in the project
How to apply
You apply by sending your CV, motivation letter, proof of experience and qualifications via system no later than October 7th. Please note, that we only consider candidates who apply via the system due to GDPR rules. The interviews with successful candidates will be conducted between October 12-16th, 2023.
Apply through the Latvian Job Portal "CV.LV", here: https://cv.lv/lv/vacancy/1088522/danish-cultural-institute/project-manager-for-circular-creative-cities-ccc
Please note, that the website can be translated completely into English. Press the flags and choose the English flag.
For more information, please refer to Lizaveta (Lisa) Dubinka-Hushcha, Regional Director of Danish Cultural Institute in the Baltic Sea Region – ldh@danishculture.com or Olaf Gerlach-Hansen, Strategic Advisor at Danish Cultural Institute – ogh@danishculture.com