10 · 03 · 2017
Film Composer Frans Bak Performing Sound Of North in Beijing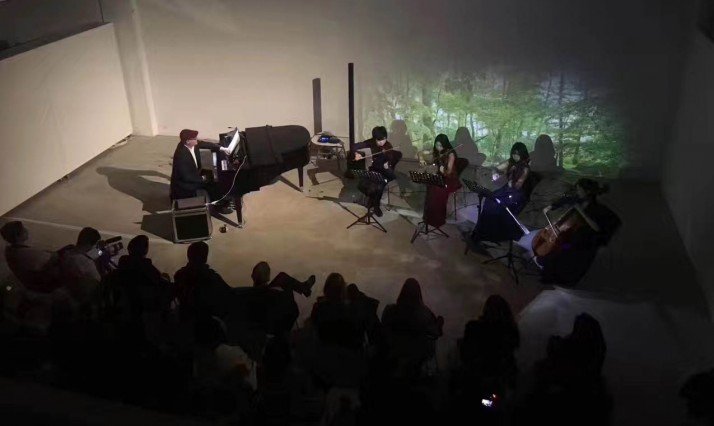 In March the Danish Composer Frans Bak is taking 'Sound of North' to Beijing, where he will perform three concerts on 9-11 March in Danish Cultural Center in 798 Arts District.
Accompanied by a string quartet of Chinese musicians the international renowned film composer and pianist Frans Bak will capture the Chinese audience with his Scandinavian universe.
The Sound Of North concerts in Danish Cultural Center will be presenting some of Bak's well known scores for both Danish and international film and television series.
The Composer started out his career as a jazz pianist, having studied at the Royal Danish Academy of Music, and then moved on to the film industry.
His first major score was for the Emmy-winning Danish TV series Nikolaj & Julie followed by The Killing, which has been sold to 134 countries. Bak also scored for three Oscar nominated Danish Shorts.
The Sound of North album was released in June 2016 and explores the concept of nordic noir through new compositions inspired by Baks childhood memories as well as selections from The Killing.
Listen to Sound of North:
At the concert in Danish Cultural Center Frans Bak will be accompanied by Keld Haaning Ibsen and the string quartet Kehan Zhang, Wei Yu, Shuchen Liu and Ziru Niu.
The first violin Kehan Zhang graduated from Soloist Class of Royal Danish Academy of Music. The other three violins in the string quartet are master students at Central Conservatory of Music i Beijing.
The idea of the Sound Of North concerts is to unite the format of concerts with a strong visual expression to strengthen the full story. The performance in Beijing will present the first live performance of Bak's score for Carl Th. Dreyers short They Caught The Ferry (1948).
http://www.soundofnorth.com/north
If you have any questions, you are welcome to contact us.
Danish Cultural Institute
Tlf: +45 33135448